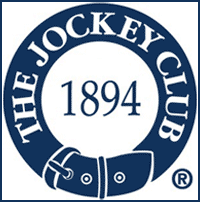 Visit Website
The Jockey Club
Since 2009, the Jockey Club has offered owners and breeders the opportunity to contribute to Thoroughbred aftercare programs through a voluntary check-off program when registering their foals. The funds raised are distributed between TCA, the Thoroughbred Aftercare Alliance (TAA) and the Thoroughbred Retirement Foundation (TRF).
The Jockey Club, founded in 1894 and dedicated to the improvement of Thoroughbred breeding and racing, is the breed registry for North American Thoroughbreds. In fulfillment of its mission, The Jockey Club provides support and leadership on a wide range of important industry initiatives and it serves the information and technology needs of owners, breeders, media, fans and farms, among others.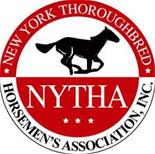 Visit Website
New York Thoroughbred Horsemen's Association
The New York Thoroughbred Horsemen's Association is committed to representing the interests of owners and trainers at the New York Racing Association tracks. In 2005, NYTHA launched the Ferdinand Fee, a voluntary $2 starting fee for owners and horsemen. All of the money raised by the Ferdinand Fee will be distributed to horse rescue and retraining programs around the country through TCA.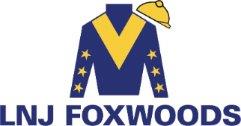 Visit Website
LNJ Foxwoods
LNJ Foxwoods is the racing stable of Larry, Nanci, and Jaime Roth, a New York-based parents and daughter trio that entered the racing industry in 2012 after Jaime began following the racing career of Rachel Alexandra. Since that time, their stable has grown to more than 50 horses around the world and they found great success at the top level of racing. LNJ Foxwoods' great success on the track is only a small part of their story; the impact they have had, and will continue to have, on the lives of numerous horses and their caretakers is paramount. In 2016, in the wake of one of the largest Thoroughbred abandonment cases in Kentucky, LNJ Foxwoods, in partnership with TCA, formed the Horses First Fund. The fund exists to assist Thoroughbreds and their caretakers in need of emergency aid due to large scale neglect, natural disaster, or other catastrophe. Since its inception, the fund has not only supported the abandonment case but also provided relief aid to Thoroughbreds at Camarero Racetrack after Hurricane Maria as well as support to those affected by the fires at San Luis Rey Downs in California.