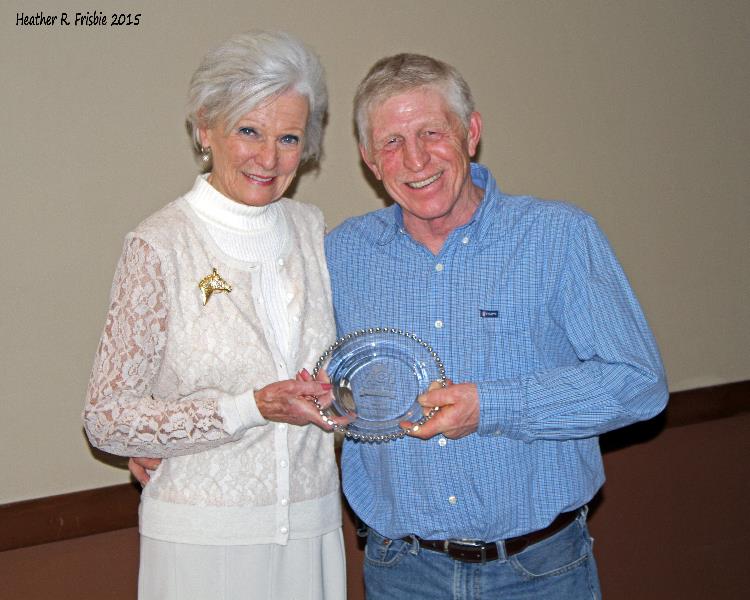 LEXINGTON, Ky. – Thoroughbred Charities of America has announced the recipients of its Award of Merit to be honored at state breeders associations' awards ceremonies in February. Launched last month, in celebration of its 25th anniversary, TCA will honor nearly 20 recipients throughout the year. Recipients are nominated by the leadership of various state Thoroughbred owners and breeders associations.
On February 21 Russ Rhone was honored at the Minnesota Thoroughbred Association's Awards Banquet; Bowman Second Chance Thoroughbred Adoption was named the recipient at the North Dakota Thoroughbred Association's Horsemen's Awards Banquet also on February 21; and The Prodigious Fund will be recognized at the Washington Thoroughbred Breeders and Owners Association's annual Awards Ceremony on February 28.
Rhone manages a training center near Canterbury Park and frequently cares for retiring Thoroughbreds until they are transferred to an aftercare facility. He has donated significant time, space, feed and hay to assist in their care.
Operated by Dr. Richard Bowman, Bowman Second Chance Thoroughbred Adoption in Rhame, North Dakota was founded in 1993 to give retired race horses a safe-haven. Offering rehabilitation and rehoming services, the non-profit aims to give each horse the opportunity to start a new career.
Started in 2008 by Emerald Downs, the Prodigious Fund was initially a means for the track to provide funds to aftercare facilities via a voluntary per start fee. The program was reinvigorated in 2012 and now aims to recognize and support positive efforts made within the Thoroughbred aftercare community for the re-homing, promotion and care of retired racehorses.
The nominees consist of individuals or organizations working to provide a better life for Thoroughbreds or the people who work with them, either on the backstretch or on the farm. Both achievements are reflective of TCA's all encompassing mission to help Thoroughbreds and the people who care for them.
Last month, Kip Elser was honored at the South Carolina Thoroughbred Owners and Breeders Association awards dinner, Elizabeth MacDonald at the North Carolina Thoroughbred Association and Patti Shirley annual meeting and awards banquet of The New Mexico Horse Breeders Association.
Subsequent award winners will be announced monthly.
TCA was formed in 1990 to raise and distribute funds for charities in the Thoroughbred industry which provide a better life for Thoroughbreds both during and after their racing careers by supporting retirement, rescue, research and by helping the people who work with them. Over the last 24 years TCA has distributed over $20 million in grants to more than 200 Thoroughbred-related organizations. TCA is the charitable arm of the Thoroughbred Owners and Breeders Association (TOBA).