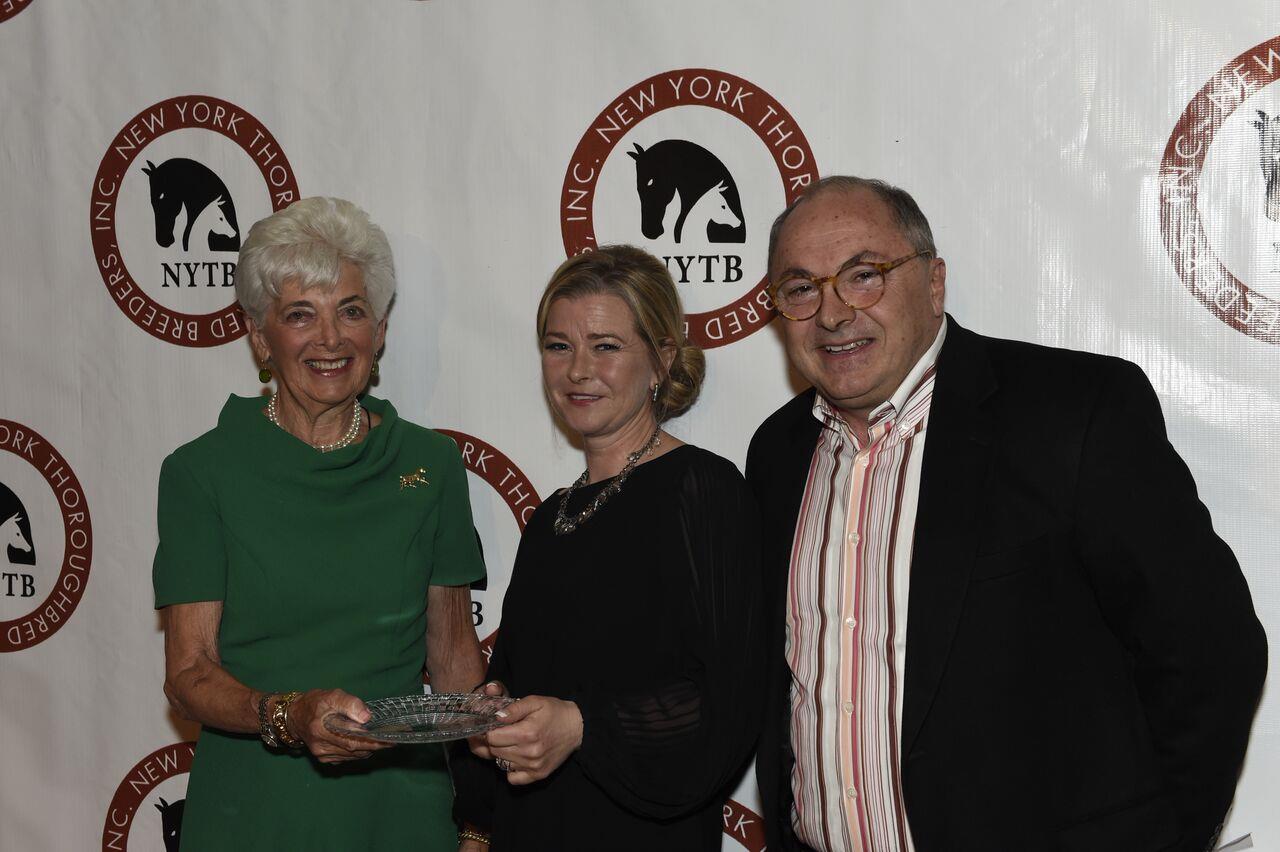 LEXINGTON, Ky. – Thoroughbred Charities of America has announced the Award of Merit recipients honored at state breeders associations' awards ceremonies in April.
Award of Merit recipients consist of individuals or organizations working to provide a better life for Thoroughbreds or the people working with them, either on the backstretch or on the farm. Both achievements are reflective of TCA's all encompassing mission to help Thoroughbreds and the people who care for them. Subsequent award of merit winners will be announced monthly.
ReRun, Inc. was honored at the New York Thoroughbred Breeders, Inc.'s Awards Banquet on April 4, Equine Encore Foundation was named the recipient by the Arizona Thoroughbred Breeders Association on April 22 and the Foxie G Foundation was recognized by the Maryland Horse Breeders Association on April 27.
ReRun, Inc. in East Greenbush, New York works to rehabilitate, retrain and find adoptive homes for Thoroughbreds when their careers on the racetrack are over. The organization has successfully retrained and rehomed hundreds of Thoroughbreds since its inception in 1999.
Equine Encore Foundation in Tucson, Arizona works to provide a permanent retirement home for horses that have raced predominately in Arizona and New Mexico and is currently home to about 70 Thoroughbreds.
The Foxie G Foundation in Libertytown, Maryland offers rescue, rehabilitation and rehoming services for Thoroughbreds. The organization offers both a permanent home as well as an adoption program for those horses able to embark on a new career.
TCA's mission is to provide a better life for Thoroughbreds, both during and after their racing careers, by supporting qualified repurposing and retirement organizations and by helping the people who care for them. TCA distributes grants to several categories of Thoroughbred-related nonprofits including rehabilitation, retraining, rehoming and retirement organizations; backstretch and farm employee programs; equine-assisted therapy programs; and research organizations. Since its inception in 1990, TCA has granted over $21 million to more than 200 charities that successfully meet the criteria set forth in its annual grant application. From 2000-2014, more than 95% of TCA's expenditures were allocated to program services including direct grants. TCA is the charitable arm of the Thoroughbred Owners and Breeders Association (TOBA).
-#-