Stallion Season Auction
Held each January, TCA's largest fundraiser is a Stallion Season Auction. The event consists of an online and a live auction of select seasons and other items. Most seasons sell during the online auction however a few select seasons, as well as other items such as trips and tickets to sporting events, are sold during a live auction.
30th Annual Stallion Season Auction
presented by: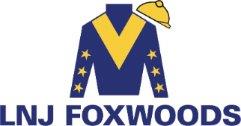 Online Auction
Wednesday, January 8, 9 a.m. – Friday, January 10, 5 p.m. EST
(A link to the available seasons will be posted here in early December.) 
'Tis the Seasons Celebration 
Sunday, January 12, 5:30 p.m.
Distillery Square, 903 Manchester Street, Lexington, Ky.
Select seasons, silent auction, cocktails, & hors d'oeuvres
Music by The Ranahans sponsored by Equine Medical Associates
Link to buy tickets coming soon!
♥ ♥ ♥
Donate a Stallion Season    Donate a Silent Auction Item

Sponsorships and Advertising
Auction Terms and Conditions

Sponsored by:
---