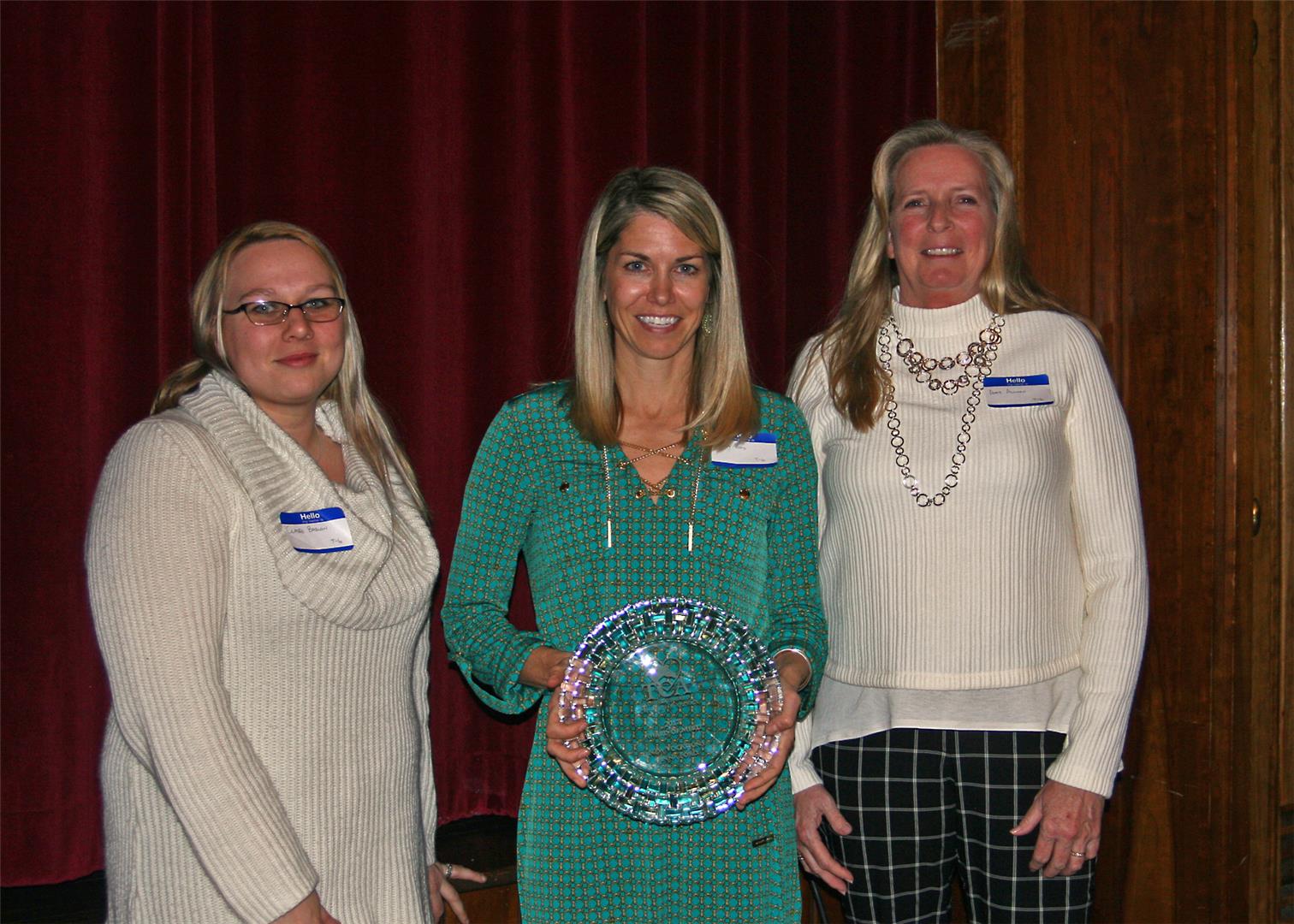 LEXINGTON, Ky. – New Vocations Racehorse Adoption Program was recently selected as a Thoroughbred Charities of America (TCA) Award of Merit recipient. Nominated by the Ohio Thoroughbred Breeders and Owners Association (OTBO), the award was presented by Dave Basler, executive director of the Ohio Horsemen's Benevolent and Protective Association, at the breeders association awards dinner held at the historic Darby Dan Farm in Galloway, Ohio. Award of Merit recipients are individuals or organizations working to uphold TCA's mission from among the constituencies of the state breeders associations.
New Vocations Racehorse Adoption Program was founded in 1992 to offer retiring racehorses a safe-haven, rehabilitation, and continued education through placement in experienced, caring homes. Over 6,000 retired Thoroughbreds and Standardbreds have been placed in qualified homes through New Vocations' efforts.
TCA Award of Merit nominees consist of individuals or organizations working to provide a better life for Thoroughbreds or the people working with them, either on the backstretch or on the farm. Both achievements are reflective of TCA's all-encompassing mission to help Thoroughbreds and the people who care for them. Subsequent award of merit winners will be announced monthly.
TCA's mission is to provide a better life for Thoroughbreds, both during and after their racing careers, by supporting qualified repurposing and retirement organizations and by helping the people who care for them. TCA distributes grants to several categories of Thoroughbred-related nonprofits including rehabilitation, retraining, rehoming and retirement organizations; backstretch and farm employee programs; equine-assisted therapy programs; and research organizations. Since its inception in 1990, TCA has granted over $21 million to more than 200 charities that successfully meet the criteria set forth in its annual grant application. From 2000-2016, more than 95% of TCA's expenditures were allocated to program services including direct grants. TCA is the charitable arm of the Thoroughbred Owners and Breeders Association (TOBA).