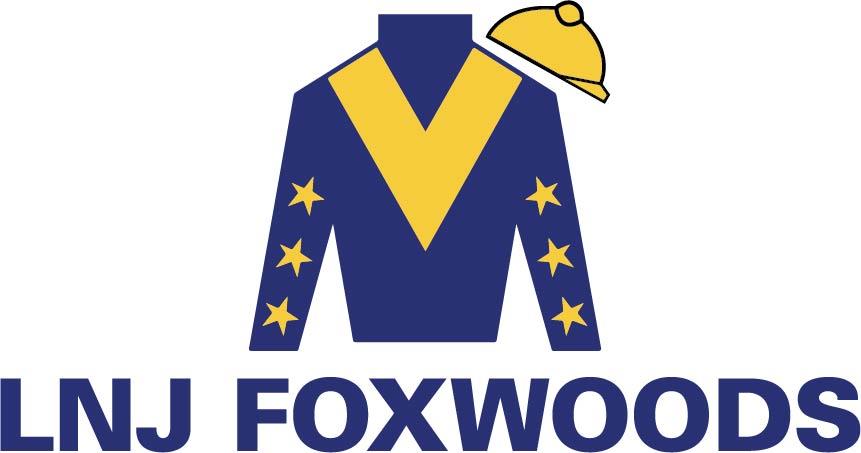 LEXINGTON, Ky. – Thoroughbred Charities of America announced today that LNJ Foxwoods has signed on as the top sponsor of the upcoming 26th Annual Stallion Season Auction to be held Monday, January 4 – Saturday, January 9, 2016.
"We are so grateful to the Roths, not only for providing this sponsorship but even more for their personal commitment to our mission and for the example they are setting for all of us who are involved with Thoroughbreds," said Dan Rosenberg, president of TCA.
"It is an honor for us to align ourselves with Thoroughbred Charities of America, an organization that cares so deeply for Thoroughbreds on and off the track," said Jaime Roth, owner of LNJ Foxwoods. "The passion TCA exemplifies towards improving the lives of Thoroughbreds is easy to support as we feel the same way about our horses. We look forward to continuing our support in the years to come."
LNJ Foxwoods, the New York-based racing stable of Larry, Nanci and Jaime Roth, has campaigned and found success with several runners including Nickname, Constellation, Inheritance, Super Majesty, Wrath of Ruthie and Dreamologist. The trio is passionate about working to provide Thoroughbreds with a proper retirement and is deeply committed to caring for their runners once their racing days have concluded. They feel strongly that it is every owner's responsibility to do the same.
The TCA Stallion Season Auction, the organization's largest annual fundraiser, opens with an online auction beginning at 9 a.m. on January 4 and continues through 5 p.m. EST on Friday, January 8. Telephone bidding will be available on Friday, January 8, 9 a.m.-5 p.m. EST. Interested bidders may register to bid by visiting www.tca.org.
The majority of seasons will sell during the online auction however approximately 10 seasons will be sold in the live Select Season Auction on Saturday, January 9 at the Keeneland Entertainment Center in Lexington, Ky. Bidders or their authorized agents may bid on the select seasons by attending the live auction in-person or they may bid on the select seasons during the online phase with the highest bidders earning the right to bid by phone during the live auction.
In addition to the seasons, the live auction will feature non-season lots such as a John Deere riding mower, African safari, equine air transportation from H.E. Tex Sutton, a two-year lease on a 2016 Dodge Ram Crew Cab or 2016 Jeep Wrangler Unlimited, shadowboxed halters worn by Tapit, Orb, California Chrome and Beholder and much more. All non-season items will also be available for bidding during the online auction with absentee bidding available at the live auction event.
Other TCA Stallion Season Auction sponsors include Lael Stable, Rosenberg Thoroughbred Consulting, PBI Bank, Candyland Farm, Stoll Keenon Ogden, John Deere, Bourbon Lane Stable, Starquine.com, Fasig-Tipton, Keeneland, The Horse Magazine, L.V. Harkness, Flair Nasal Strips, Thoroughbred Daily News and Blood-Horse Publications.
For further information regarding the 26th annual TCA Stallion Season Auction including bidder registration and tickets please visit www.tca.org or call (859) 276-4989.
In 2015, TCA granted over $515,000 to more than 67 charities working within Thoroughbred retraining, rehoming and retirement; backstretch and farm worker services, research and equine-assisted therapy. During the last quarter of a century, TCA has granted over $21 million to more than 200 charities that successfully meet the criteria set forth in its annual grant application.
TCA's mission is to provide a better life for Thoroughbreds, both during and after their racing careers, by supporting qualified repurposing and retirement organizations and by helping the people who care for them. TCA raises money for distribution to charitable organizations that work to uphold its mission. From 2000-2014, more than 95% of TCA's expenditures were allocated to program services including direct grants. TCA is the charitable arm of the Thoroughbred Owners and Breeders Association (TOBA).