About Thoroughbred Charities of America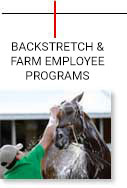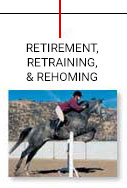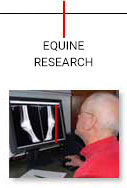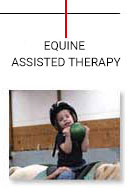 Click on the pictures above to see our grant recipients by category.
Our mission: TCA funds and facilitates the support of Thoroughbreds and the people who care for them.
TCA is a charitable organization that provides grants to approved non-profit organizations working in Thoroughbred aftercare and health and human services for backstretch and farm workers. TCA offers the Thoroughbred industry and its supporters a way to give to one organization while helping many.
TCA distributes grants to approved organizations that provide:
Thoroughbred rehabilitation, repurposing, rehoming, and retirement programs

Thoroughbred incentive programs

Backstretch and farm employee programs

Equine-assisted therapy programs that utilize Thoroughbreds

Equine research
TCA at a glance:
TCA is a grantmaking organization that offers a way to give to one organization while helping many

Over the past 32 years, TCA has provided over $25 million grants to more than 200 Thoroughbred-related organizations

TCA's Board of Directors consists of some of the most knowledgeable and respected people in the Thoroughbred industry
TCA is a 501 (c) (3) organization.
View TCA's IRS Exemption Letter